A Guide to Selecting the Right Animal Print for Fashion Projects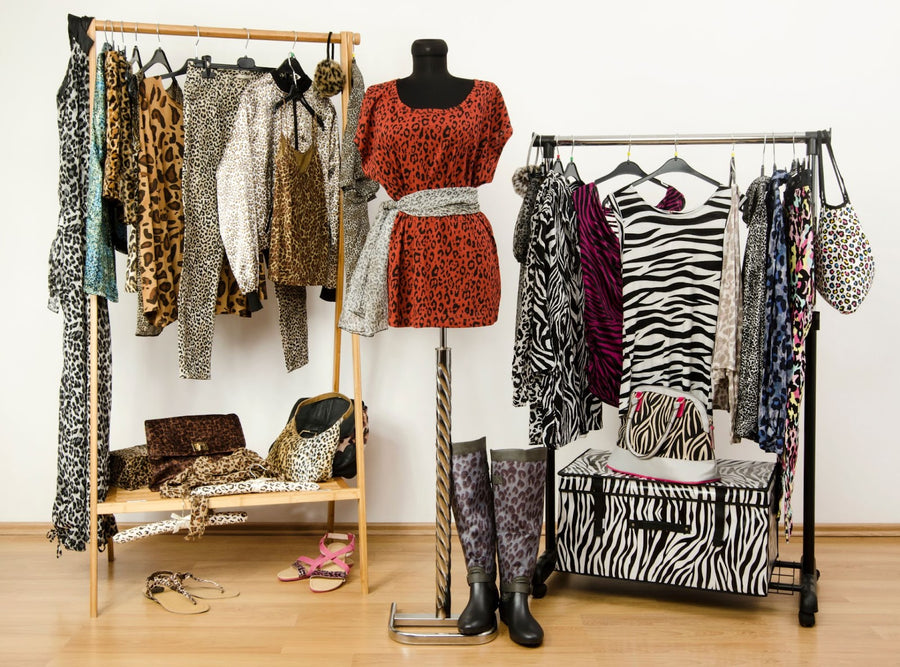 Have you ever seen an amazing piece of animal print fabric and immediately thought of dozens of ways to implement it in your next fashion design or clothing production? You're not alone. Animal print materials in the clothing industry are known for their appeal, popularity, and versatility. They're timeless, compelling patterns that are always stylish. From classic leopard spots to contemporary snake print material, this fabric seems to consistently appeal to fashion enthusiasts.
Animal print fabric is a massive trend in any season and any era. With a secure place in the world of fashion, it has been used by many designers over the years. Traditional or modern animal prints are a great way to add visual interest to fashion designs. They can be used on any piece, such as shirts, sweaters, dresses, pants, skirts, coats, handbags, shoes, and accessories.
While an animal print fabric is a popular choice for fashion designers, it can be challenging to choose the right one for a design. Here, we'll discuss some of the most popular animal prints and go over how to select the appropriate animal print for clothing or fashion projects.
Why Choose Animal Print for Your Fashion Projects?
An animal print fabric features the pattern of a distinct animal on it. It's a popular trend for fashion designers, as it can be used in all types of styles. They're an excellent way to add interest and flair to any design. 
There are many types of animal prints available today, including leopard print, tiger print, zebra print, cheetah print, giraffe print, cow print, and more. Each one has unique characteristics that make them suitable for many projects. Once you decide to incorporate an animal print into your designs, you can simply choose your favorite!
For more motivation, here are several reasons why you should select an animal print cloth for your next fashion project.
Beautiful Designs
The designs on animal-printed cloth can be beautiful, intricate, and detailed. The colors can be bold and eye-catching (i.e., pink tiger print fabric or neon green leopard print fabric). Many people use them as accent pieces in their designs, while others prefer to use them as the main focus of their designs. While they are beautiful, the prints also add style and depth to a garment or accessory. They can be used to create a bold look that stands out from the crowd or they can be used more subtly to add some interest to an outfit without being too flashy.
If you're making a dress for a special occasion, using animal print like a satin leopard fabric can help make the garment look more fashionable and elegant. The same goes for making shoes, bags, hats, or other accessories. Animal prints will give them a dash of pattern, making the items more unique.
Evergreen Trend
The best part about using animal print fabrics in your designs is that they're timeless classics and will never go out of style. It's an evergreen trend that continues to win the hearts of every generation, and it doesn't look like it's going anywhere anytime soon.
The fabric is perfect if you have a vintage-inspired project or want to make a modern look. The print is easy to combine with any kind solid color and can even work with another pattern. However, remember to pick your animal prints with care, as the size, color, and intricacy will matter to making it look old-fashioned or contemporary. For example, a pink animal print fabric is definitely a new age design!
Suitable for Any Occasion
Another benefit of using this material is its versatility. You can wear an animal print piece for any occasion, during any season. Whether you're making casual, professional, or formal clothes, an animal print can help you achieve your goals. They're also suited to use in both kids' and adults' clothing.
Fashionistas all over the world can't help but purchase apparel made with animal-printed textiles. The fabric comes in all sorts of patterns and styles, so there's sure to be something that suits your preference. Many designer brands choose to incorporate the same animal print in their designs, but are still able to make them unique from each other.
Luxurious Yet Cost-Effective
Did you know that animal prints were once a symbol of status and power? Beginning hundreds of years ago, kings, queens, and other nobility would wear garments made from the pelts of rare animals to display their wealth and reach. Nowadays, it is much easier (and less cruel) to wear fabrics with animal prints instead of actual animal hides.
Despite its sophisticated look, animal-printed fabrics are economical to use on fashion projects. For example, a snake print cotton fabric is about the same price as any other cotton fabric. Of course, animal print fabrics made of silk, cashmere, or another high-end material will be a bit more expensive.
You can even find discounted wholesale animal print fabric online. At Search For Fabric, we offer a reduced price for a bulk order and can mail it right to your door. If you want to lower your production cost on your next fashion project, wholesale animal print fabric is an excellent choice. 
Popular Animal Prints in the Fashion Industry
Whether you're looking for something wild and unusual for a night on the town, or something more subtle to wear during the day, there are plenty of options available. Here are some of our favorite animal prints:
Zebra print fabric:

A trending fashion, zebra prints are a prominent choice. They offer a classic yet fun design.

Leopard print fabric:

When you use leopard print dress fabric for a line of evening wear, people will recognize a touch of class that truly exudes style and intelligence. You can also find leopard print mesh fabric or leopard print silk fabric for different styles.

Tiger print fabric:

The tiger print pattern isn't as common in the fashion industry. However, apparel made from high-quality white tiger print fabric is considered luxuriant, exotic, and unique.

Snake print fabric:

Snake print materials are striking and beautiful. They're compatible with a variety of color palettes and look amazing when used in clothing or accessories.

Cheetah print fabric:

Cheetah prints are uniform and often associated with a corporate feel or business-like attitude. However, you can incorporate them into any fashion design.

Giraffe print fabric:

When used correctly, giraffe print is a beautiful pattern that truly captures the spirit of the animal it references. Be sure that your giraffe print has nice, thick spaces between the spots to make it look right.

Dalmatian print fabric:

Dalmatian prints can be a cheeky nod to a famous villain. When choosing a print, it's vital to note that the spots are oval and not circular.

Cow print fabric:

This fabric toes the line between country and kitchy. The most common design is scattered black spots on a white background, but you can find it in many colors.
How to Choose the Right Animal Print for Your Project
When you're in the market for a zoo print fabric for your clothing or fashion design project, there are several things to consider. You want to ensure that the print is suitable for your design and that the outcome will look good. Here are some things to think about:
Color
The first thing to consider is the colors of the cloth. Animal prints come in a wide variety of colors and shades, so you need to choose one that will work with your project's color scheme.
You also should consider the color palette used in the print. Are bright colors present, such as red, green, orange, or yellow? Are the colors more muted and earthy? If you want a bold statement piece, you might want to choose a print with brighter hues. If you want something more subdued, stick with muted tones.
Print Size
Another essential consideration is the size of the printed image. If you want an animal print that will make a statement, you may want to consider slightly larger prints. Smaller prints can make a nice accent to your garment, but they're not as bold as bigger prints.
Buy Wholesale Fabric
Are you ready to take on the animal print trend in your fashion designs? Animal prints have become an indispensable part of fashion. They're widely used in clothing, accessories, and shoes as well as quilting/bedding, home decor, and much more. Chic and always in season, an animal print fabric is an ideal choice to make your next fashion project.
If you need bulk animal print fabrics, the Search For Fabric online store has a great selection. As experts in the textile industry, we only supply the highest quality fabrics, so you can be sure that you're getting the real deal.
Our catalog is always up-to-date. No matter your choice, we guarantee inventory-ready stock. For shipping information and questions on orders, you can email (support@searchforfabric.com) or call us (213-623-2522) anytime.