Must-Have Fabrics and Patterns for Spring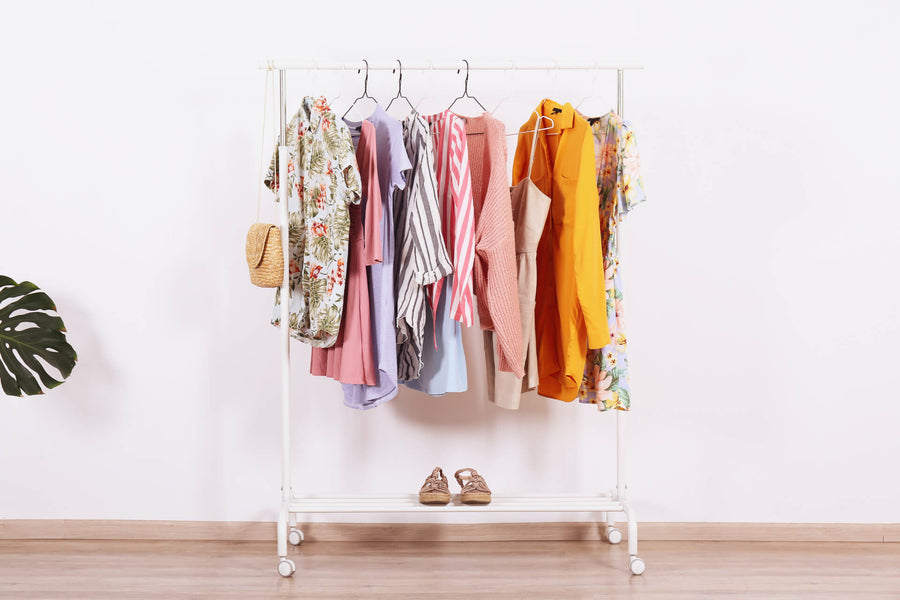 It's that time of year again when the weather is starting to warm up and your customers can finally start thinking about putting away their heavy winter clothes and bringing out their spring wardrobe (but let's be honest, most people end up wanting an entire new spring look). You'll want to make sure you have some lightweight spring fabrics for them to choose from when they want a few new pieces to update their spring clothing options.
There are many different types of spring fabrics and patterns that would work for outfits. Spring fashion is all about light colors, natural fibers, and flowing patterns. Here are some of the must-have fabrics and patterns for the season.
Spring Fabrics
Rib Prints: Rib print fabric has elastic and flexible properties which makes it perfect for clothes that are intended to be comfortable.
Silky Brushed Prints: This fabric is comfortable and light and perfect for dresses and blouses with its colorful brushed patterns.
Cotton: This fabric is something that everyone needs for spring. It can keep you cool and comfortable, and it comes in a variety of patterns and colors. You can never go wrong with clothing made of cotton fibers, cotton-polyester blend, and other cotton fabrics in humid climates.
Eyelet: Eyelet is a delicate fabric with a lacy, sheer look. It's great for spring because it lets in air while still providing coverage.
Slinky: Slinky fabric is a fabric that can stretch and it's perfect for comfortable, casual wear but also special garments as it can come in various colors and be shiny or matte.
Modal: Modal is a synthetic fabric that comes from beechwood pulp. With a soft, breathable, and lightweight feel, it's a good choice for spring clothing.
Sweater: Sweater fabric c0mes in a variety of weights and is wrinkle-resistant, so it's perfect for something light such as a cardigan.
Spring Clothing Patterns
Flowers: Floral patterns are iconic for spring. They come in a variety of styles and colors, from big, bold blooms in dark colors to tiny flowers in pastels.
Leaves: Leaf patterns are trendy and fun. They evoke the feeling of nature coming back to life and tropical vacations.
Gingham: Gingham is a classic pattern that never goes out of style. It is traditionally red and white but now comes in every color under the sun.
Retro Abstract Designs: Retro abstract patterns are fun and can definitely make a piece of clothing pop with this wide variety of colors and shapes.
With these incredible spring fabric options in your collection, you're sure to have something for everyone when it comes to spring fashion. Stock up on these breathable fabrics and patterns so you can be ready for the season!
Make Sure You Choose Stylish and Trendy Options
It's important as a store owner that you keep up-to-date with the latest trends and styles. This way, you can ensure that your customers are always finding new and fashionable fabrics for their spring closets. One of the major things to keep in mind is you will want to strive for breathable fabric when there is hot weather. This means more natural fibers instead of synthetic fabrics. While not everyone likes flowing dresses, keep other types of lightweight fabric and loosely woven options in mind.
Pay attention to the latest spring fashion trends and make sure you stock your shelves with stylish options that your customers will love. You don't want them looking for something new and coming up empty-handed as they reach for cool, fun fabrics!
Search For Fabric Has What You Need For Spring
These are just a few of the must-have spring and summer clothing fabrics and patterns. At Search For Fabric, we offer hundreds of fabrics to wear this upcoming season. Be sure to choose stylish and trendy options to keep your store in line with the latest fashion trends. Your customers will thank you for it. Browse our fabric collection today!