Secrets Every Business Owner Needs to Know About Fabric Selection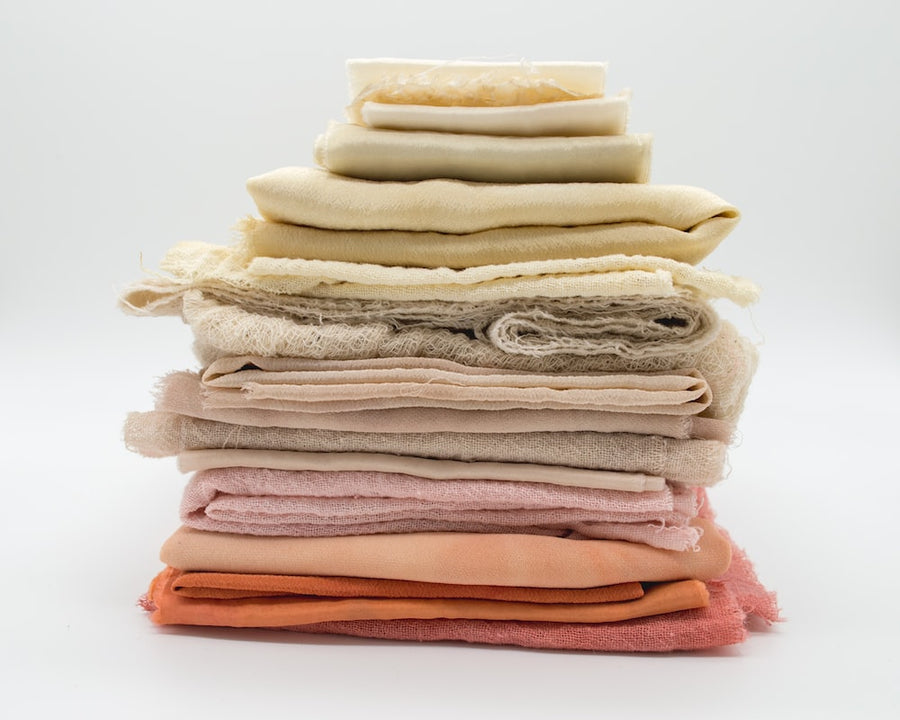 Are you ready to begin selecting fabrics for your upcoming clothing line or fashion project? Choosing the right fabric and sourcing it efficiently are two of the most significant challenges faced by any designer when transforming a concept into a functional product.
However, when you are just getting started with your clothing brand or fashion label, it might be difficult to source the best fabric. When you need to find bulk fabric, you must do what's called "fabric selection and sourcing".
With today's streamlined shipping and logistics methods, it's easier than ever to place an order with a US-based wholesale fabric supplier for delivery around the world.
Whether you choose to deal directly with wholesale fabric distributors or to work through an agent, this article will explain how to find and research fabric suppliers.
What Is Fabric Selection?
Different types of fabric are created for various uses and work best in different applications. It is essential to carefully consider the project's requirements before settling on a particular material.
Fabric selection is the starting point for producing quality products in the clothing industry. Fabric choice is often integral to a designer's vision, and good materials might inspire new styles and concepts.
It's widely known that textiles are the backbone of the fashion industry. Most of a garment's price tag is attributed to the fabric choice. In their mockups, dressmakers and other designers often include information about the fabric's weight, texture, and color. As a result, fabric selection and sourcing play a crucial part in the apparel production process.
Selecting fabric may seem like a challenging task. The good news is that you'll be a pro at fabric sourcing once you learn the intricacies.
Things to Consider Before Sourcing Fabric
To begin, you need to have a firm grasp on the quantity and type of fabric you'll need. You should consider these things before consulting a supplier:
What Are You Planning to Manufacture?
Whether you're an individual or a company, you should consider what kind of product you want to make. If you don't understand your product, you can't make it or sell it to customers. If you want to make an impression, you need to narrow your primary focus.
Will consumers wear your items to run errands or to fancy social events? Are you aiming to create the perfect sportswear? Are you making vacation clothing or beachwear?
You'll need to make these choices before you begin. Your brand's future and the kinds of goods you'll produce will determine the fabrics you end up sourcing.
Who Are Your Customers?
You'll need to be laser-focused when considering your customer base. Deciding who you're making these items for is crucial. If you want to properly select your fabrics, you need to know who you're selling your items to and what they will expect. Will you be creating apparel for women, men, or both? Adults or children? Jet-setters or homebodies? Corporate employees or people who work outside? People in warm weather or cold weather? And so on.
What Kinds of Materials Would Your Product Require?
One of the best ways to figure out what type of fabric to order is to see what is currently out there. Will you need knit fabrics, like cotton, linen, velvet, silk, or polyester? Will you need embellishments like lace, mesh, or leather?
If you look around at the various textiles already being used in the industry for similar items, you can get a good idea of a starting point. One term for this practice is "counter-sourcing".
If you are just starting out in the world of fabric selection, you should try counter-sourcing. It is the most reliable method of acquiring the exact supplies you need for your products. Through counter-sourcing, you can quickly get materials without having to devote too much time to researching the fabric's technical specifications.
How to Source High-Quality Fabric
Let's take a look at the steps for finding the right fabric suppliers:
Researching a Potential Fabric Supplier
The first step in any good selection process should always be an evaluation of the textile industry to find the best fabric supplier. Any company selling fabric you choose should be reputable and responsive. With a little research, you can see if they are capable of meeting your needs.
Send Fabric Swatches That You Prefer
You can send your preferred material to the fabric wholesale direct company that you have found through your research. This will let the fabric supplier know exactly what cloth you like and they can find something identical or similar.
Request for Samples
Requesting fabric samples is the next step in the fabric-sourcing process. The fabric supplier can send swatches based on the parameters that you send to them.
When the fabric samples arrive, you can get an idea of how it will look, feel, and move. Once you have your top choices, you might be able to further test the fabric by purchasing a sample yard.
Buy in Small Amounts for Testing Purposes
To prepare for wash and wear testing, you should create a few pieces after you receive the sample fabric. By doing so, you can determine if the material is suitable for your apparel line before making a large purchase.
Place Bulk Orders for Manufacturing
It's risky to place a huge order of fashion fabrics. That's why it's best to request some samples first before investing in large quantities of wholesale fabric online.
After you have tried out some samples and found that they meet your needs, you may move forward with bulk orders for manufacturing.
Different Kinds of Fabric Suppliers
There is no one-size-fits-all solution to finding a fabric supplier. Different fabric suppliers will focus on different things. And the kind of fabric supplier you require will depend on the product you are making.
To name just a few types of fabric suppliers in the global fashion industry:
Mill
Mills are companies that transform raw materials into finished fabrics and other textile products. They accomplish this in several ways, including weaving, spinning, and knitting. Fabrics manufactured to order are available from some mills. However, these purchases often require a minimum of several thousand yards.
Converter
A fabric converter buys materials from a fabric mill and then processes them further by applying dyes, finishes, printing, or washes. They typically carry fabrics in the most up-to-date fashion-forward hues, patterns, finishes, and effects. Working with a converter also requires less of an investment than going through a mill.
Jobber
A jobber is a buyer of overruns (extra completed textiles from mills and converters), seconds (defective products), and trimmings (discarded materials). They then flip and resell the fabric to retail fabric stores, emerging designers, and smaller fashion companies at wholesale prices with low minimum orders. The catch is that you can't restock on most of their fabrics, so this strategy works best for one-offs or limited-run garments.
Agents
An agent is a middleman who acts as a go-between for buyers seeking textiles and the companies that produce them. You may find that dealing with sales reps streamlines the process of sourcing materials from multiple fabric suppliers, such as foreign mills or different corporations.
Wholesale Fabric Suppliers
Fabric mills, converters, manufacturers, and jobbers are all primary fabric suppliers, and anyone who buys from them and resells to smaller companies is considered a wholesale fabric distributor. This means that they often have an extremely large stock. If you compare their prices to those of the retail stores they supply, you will find that you can get the best price on wholesale fabrics.
Retailers
Fabric merchants who deal directly with consumers are called retailers. This is sometimes the most accessible option because you can visit the store in person. You would be able to reach out and touch the material, see how it drapes, see the true color, etc. Designers that need to purchase for sampling purposes may find this to be a great option. However, it is not advisable to buy in bulk from a retail fabric store in order to fulfill a large order because it will more expensive.
Finding the Ideal Fabric Supplier
After you've settled on the objectives and aesthetic of your product, it's time to put together the technical package. It specifies the fabric, trims, dimensions, structure, and elements. You can't proceed with clothing production without these crucial technical descriptions and design specifications.
After narrowing your search for a fabric supplier down to a manageable number of potential candidates, you'll want to make sure you ask them the following:
Availability
Communicate your specific fabric requirements to your prospective supplier. Technical details such as construction, materials, weight, finishing, required quantity, and quality assurance checks should all be detailed here.
Fabrics are kept in stock by wholesalers, jobbers, and retailers. However, supplies are bound to run out. Have they got enough of the material you need?
When you're ready to make a large purchase from a wholesale fabric supplier, you should make sure that the fabric you're buying is in stock.
Don't assume that a fabric wholesaler will have the material you need in a matter of weeks. In most cases, a custom order will be necessary if hundreds or thousands of yards of high-quality fabrics are required. A supplier that has outstanding customer service is also a plus.
Pricing
A simple reminder: double-check the supplier's pricing and measurements. Are the prices listed per yard, meter, kilo, or roll? How much of a premium must be paid if you place an order that falls short of the minimum quantity required?
Remember this anticipated cost as you search for additional supplies to make sure you stay on track financially. Also, shop around for affordable prices from fabric wholesalers.
Payment Terms
Before committing to an order, discuss payment conditions. This is true in both sampling and manufacturing. If you want a custom fabric, you'll need to pay half the price upfront before the fabric is even made and the other half when it's ready to be shipped. All fabric currently in stock can be purchased with a single, upfront payment. Is a credit card payment acceptable to your fabric supplier? Who will pay for the shipping? What about tariffs and insurance?
Testing and Functionality
It's important to remember that not every vision can come true. This is why it's crucial to request swatches or create samples that can be worn in order to test the design's practicability.
Sustainability
Sourcing from manufacturers that treat their employees fairly is as important as using eco-friendly materials, like viscose rayon or vegan leather, from reputable fabric suppliers.
Consider making the switch to circular fashion design, where all components are produced in a closed loop to prevent waste and pollution. Being aware of the effects of your products on the environment is important.
Lead Time
Lead time refers to the time it takes from when an order is placed to when the fabric is finished and delivered. Some fabric distributors maintain warehouses stocked with the material they sell so you can place an order and receive it rather quickly. Other fabric suppliers require between four and eight weeks for delivery.
Minimum Order Quantity (MOQ) Requirements
The minimum order quantity (MOQ) is the least amount of wholesale fabrics that can be purchased in a single order from a given supplier.
For instance, if a supplier has an MOQ of 500 yards, you must buy at least that much from them before doing business. Fabric suppliers may waive the MOQ in exchange for an additional fee per yard. 
The minimum for sample yardage from most fabric mills is five yards, whereas it's typically higher for bulk yardage. The MOQ for large yardage of wholesale fabrics varies from one supplier to the next
The Bottom Line
With your newfound knowledge of the steps and terms involved in fabric selection, you can begin researching the best methods and materials to gain insight into the fashion industry as a whole. There's no telling what you might discover if you keep your eyes peeled for new products and offers on the market, and that includes new top wholesale fabric suppliers.
Search For Fabric is an online wholesale fabrics supplier based in Los Angeles. We have been in business for over 20 years and are proud of the quality and variety of our fabric selection. If you are looking for a new fabric wholesaler, feel free to browse our website and check out all of our amazing fabric options. You can reach us at (213) 623-2522 or support@searchforfabric.com with any questions.