Why Tie-Dye Fabric Is So Popular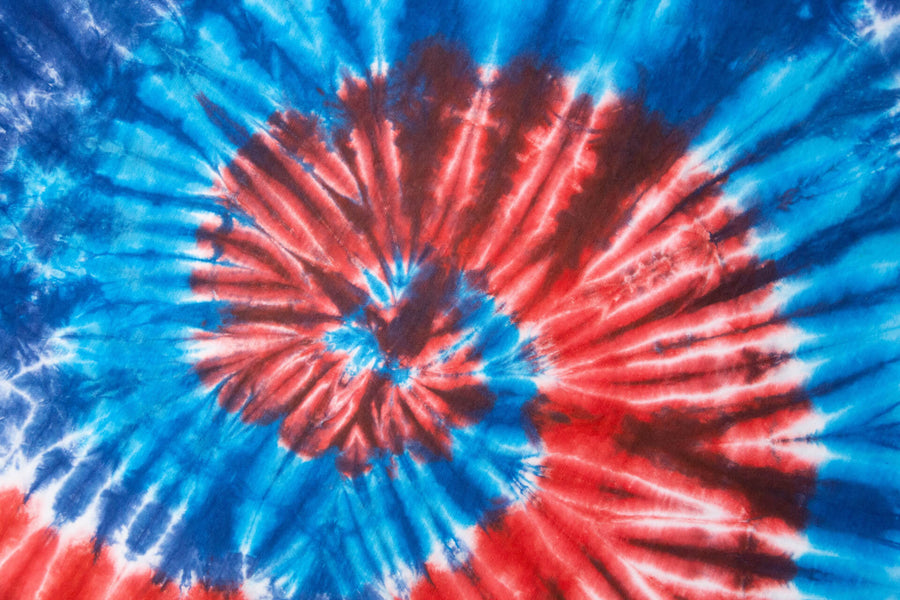 If there is one fabric or pattern that has never gone out of fashion, it is tie-dye. The brightly colored designs have been trendy for decades, and they continue to be a favorite choice for many people. It seems like everybody has at least one piece of tie-dye clothing in their closet. There are several reasons why this type of fabric is so popular.
Tie-dye has been around for millennia and is found in several ancient cultures. There has been evidence of tie-dye appearing as far back as the fifth century in China and Peru. It's still just as prevalent today as it ever was.
Tie-Dye Characteristics
Fun and Vibrant Colors
Tie-dye can be done in any color imaginable, which makes it perfect for a number of projects and outfits. Whether you want to add a pop of color to a plain outfit or create a vibrant look from head to toe, tie-dye is the way to go.
Versatile
Tie-dye fabric is versatile and can be used for a variety of projects. You can use it to make clothes or accessories.
Lasting Quality
Professionally dyed fabric is known for its high quality and lasting colors. You can wash it time and time again without having to worry about the colors bleeding or details fading. Your customers can create something unique with this pattern and have it last for years.
Great for Special Occasions
Tie-dye is surprisingly great for special occasions. Whether you're looking for a unique wedding dress or something to wear to a party, tie-dye fabric can provide the perfect solution and add a funky style that makes you stand out.
Inexpensive
This fabric is a relatively inexpensive option. It is a great choice for those on a budget, which is ideal for your customers who are shopping for a pattern that won't break the bank.
Creative
Tie-dye fabric type is a great way for your customers to be creative and have some fun. It's perfect for those who want to add their own personal touch to their projects.
If you're looking for a fun, colorful fabric to add to your inventory, tie-dye is definitely a wonderful option! It's always a hit with people of all ages. This fabric type is one pattern you definitely want to keep in your store at all times.
With all the diverse things you can do with the dye fabric, many customers love to use tie-dye materials to make accessories, shirts, and gifts out of the fabric pattern.
At Search For Fabric, we have been providing wholesale fabrics to designers, brands, and stores for over 25 years. Tie-dye is one material we always have in stock in a rainbow of colors and patterns.
Contact us to find out which tie-dye material and patterns seem to be the most popular so you know ahead of time what might sell a bit easier for your business. As always, feel free to browse our entire shop on our website to find all the supplies you need for your business!